ROOM DEALS, DINING, ACTIVITIES AND MORE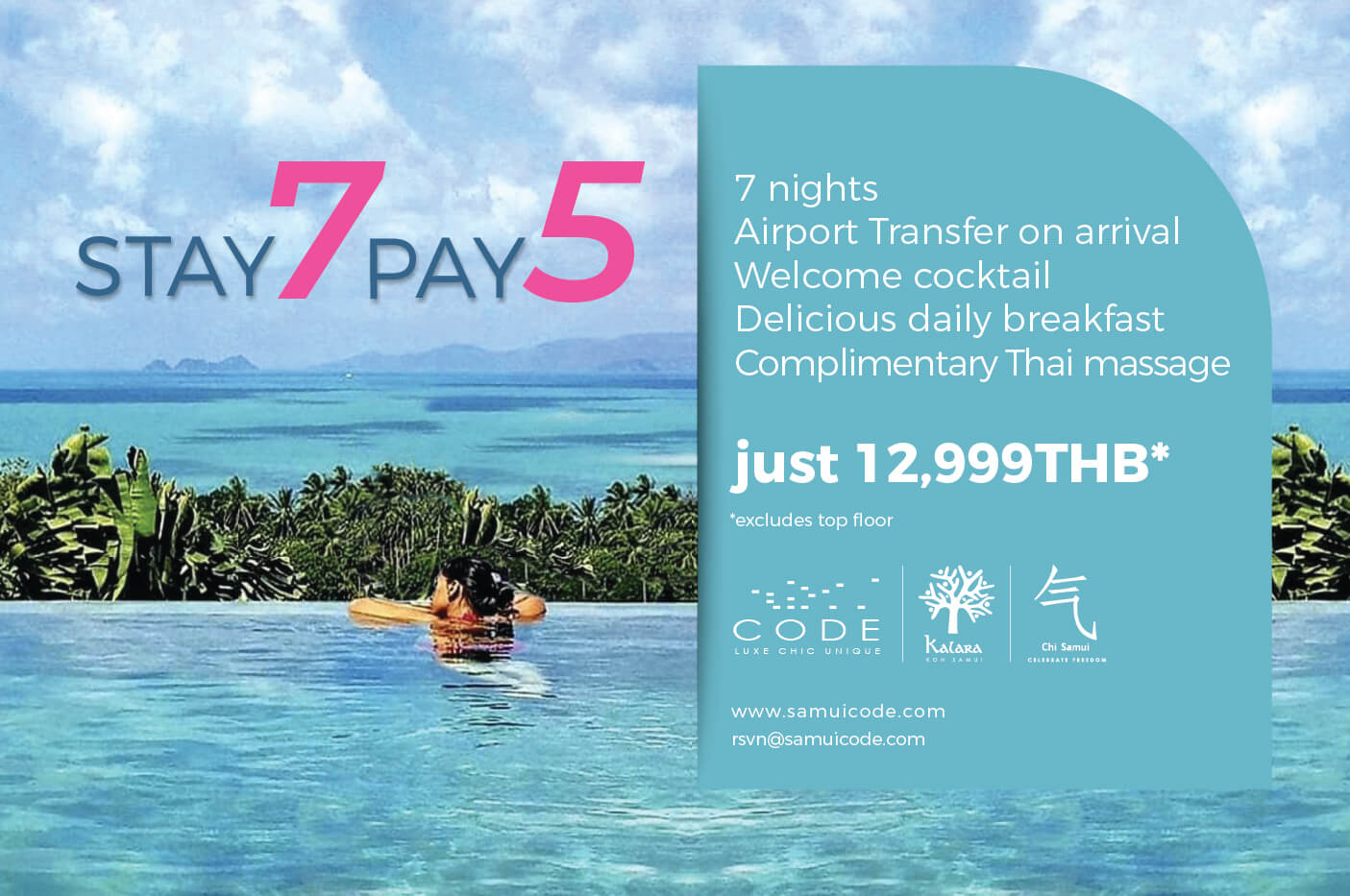 𝗦𝗧𝗔𝗬 𝟳 𝗣𝗔𝗬 𝟱
𝗡𝗼 𝗺𝗼𝗿𝗲 𝘁𝗲𝘀𝘁𝘀, 𝗻𝗼 𝗺𝗼𝗿𝗲 𝗾𝘂𝗮𝗿𝗮𝗻𝘁𝗶𝗻𝗲!!!!
Join us at Samui's favourite boutique hotel for up to 2 guests from just 12,999THB!
FOR STAYS 1st May - 30th June 2022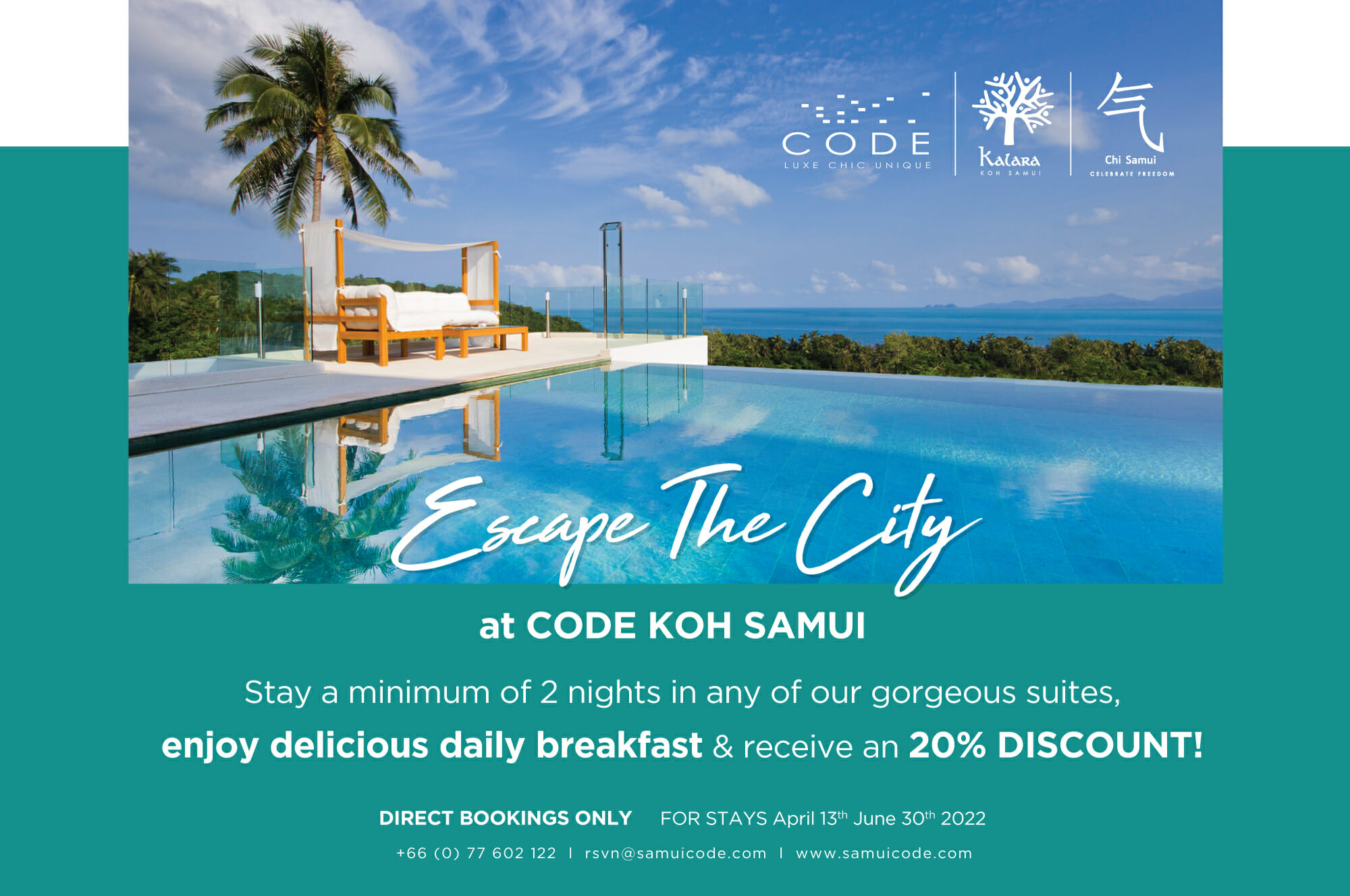 𝗘𝗦𝗖𝗔𝗣𝗘 𝗧𝗛𝗘 𝗖𝗜𝗧𝗬
Stay a minimum of 2 nights in any of our gorgeous seaview suites, 𝗲𝗻𝗷𝗼𝘆 𝗱𝗲𝗹𝗶𝗰𝗶𝗼𝘂𝘀 𝗱𝗮𝗶𝗹𝘆 𝗯𝗿𝗲𝗮𝗸𝗳𝗮𝘀𝘁 & receive a 𝟮𝟬% 𝗗𝗜𝗦𝗖𝗢𝗨𝗡𝗧!
FOR STAYS 13 APRIL - 30 JUNE 2022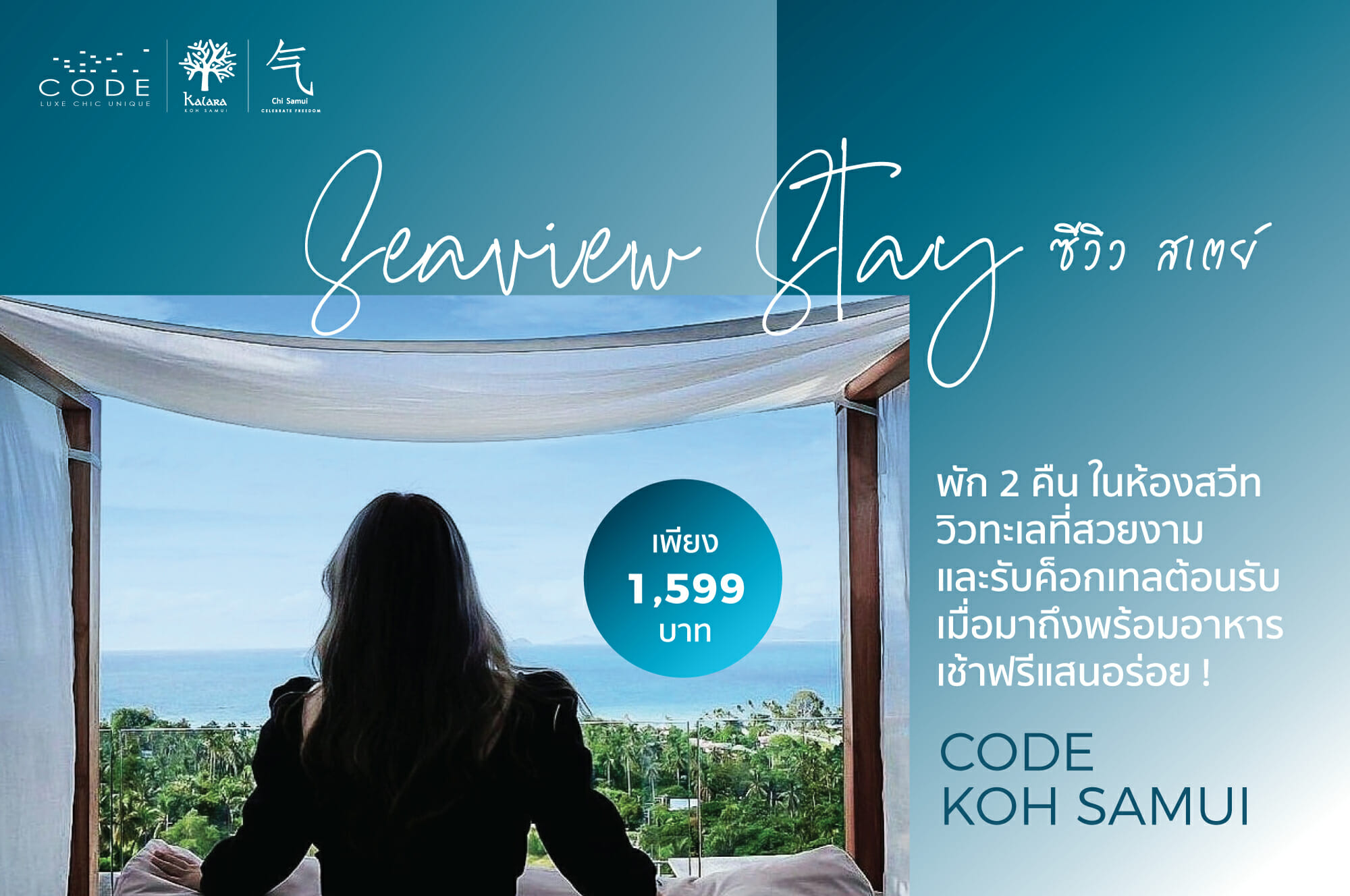 ซีวิว สเตย์
พัก 2 คืน ในห้องสวีทวิวทะเลที่สวยงามและรับค็อกเทลต้อนรับเมื่อมาถึง พร้อมอาหารเช้าฟรีแสนอร่อย !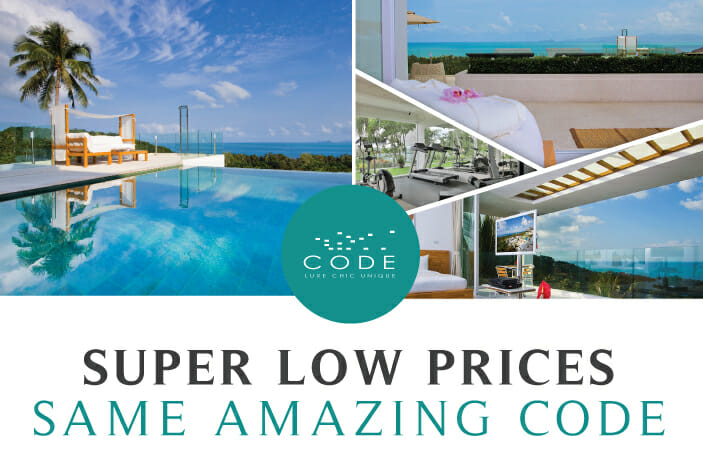 ENJOY INCREDIBLE NIGHTLY & MONTHLY SPECIALS!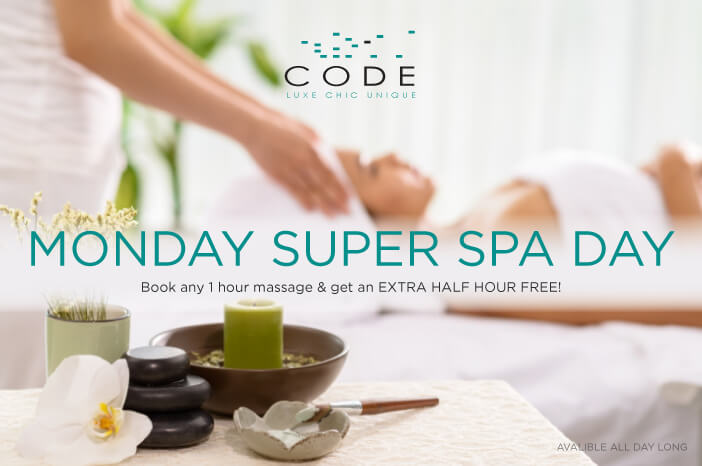 MONDAY SUPER DAY SPA
Pamper yourself every Monday & enjoy an extra half hour on us!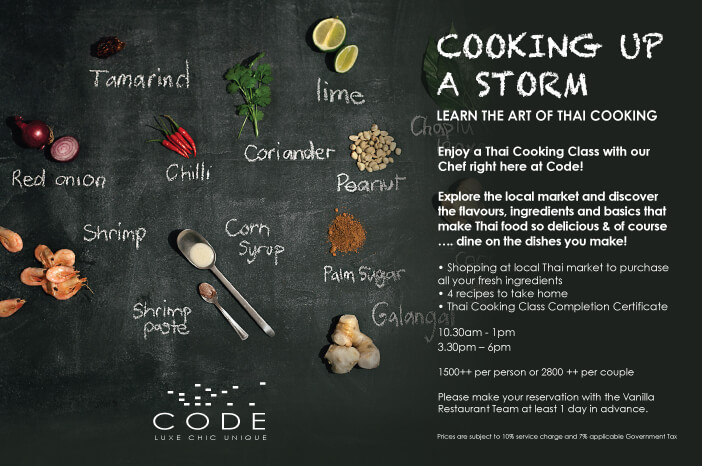 LEARN THE ART OF THAI COOKING
Discover the wonder of Thai Cooking with our Chef and make all your favourite dishes!
55/13 MOO 6, BANG POR SOI 4, MAENAM, KOH SAMUI, SURAT THANI, THAILAND 84330
EMAIL: RSVN@SAMUICODE.COM TEL: +66 (0) 622 450 494 FAX:+66 (0) 77 602 123
CHECK OUT OUR OTHER PROPERTIES
© 2018. ALL RIGHTS RESERVED. KALARA CODE Co., Ltd
© 2018. ALL RIGHTS RESERVED. KALARA CODE Co., Ltd