ROOM DEALS, DINING, ACTIVITIES AND MORE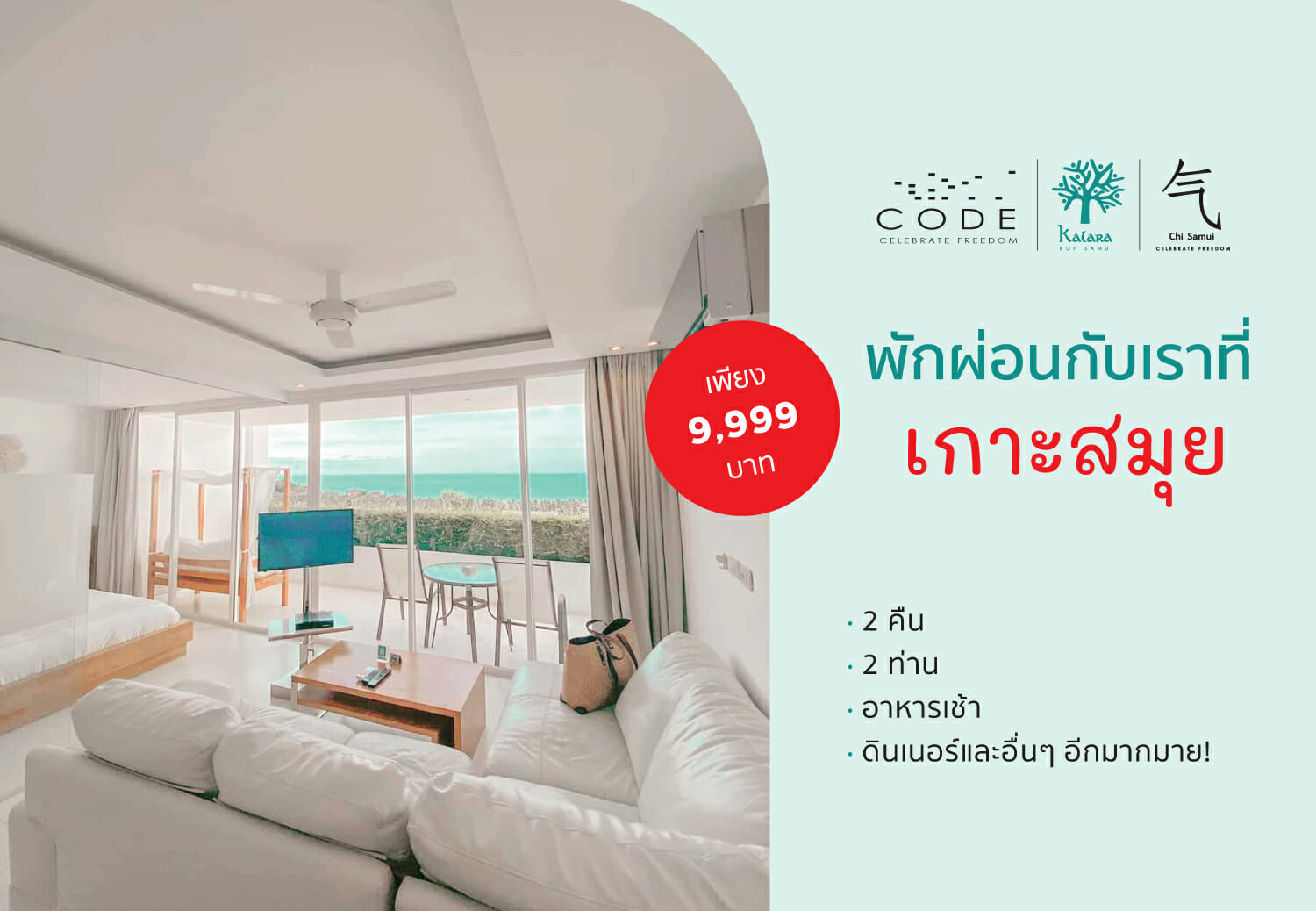 พักผ่อนกับเราที่เกาะสมุย - เพิ่ง 9,999 บาท
2 คืน กับห้องแบบสวีท 1 ห้องนอน วิวทะเล สำหรับ 2 ท่าน/ รวมอาหารเช้า / นวด สำหรับ2ท่าน /ดินเนอร์ สำหรับ2ท่าน ที่ ชิบีชครับ (หาดบางรัก) / เลสเช็คเอ้า /รถส่งกลับท่าเรือหรือสนามบินเกาะสมุย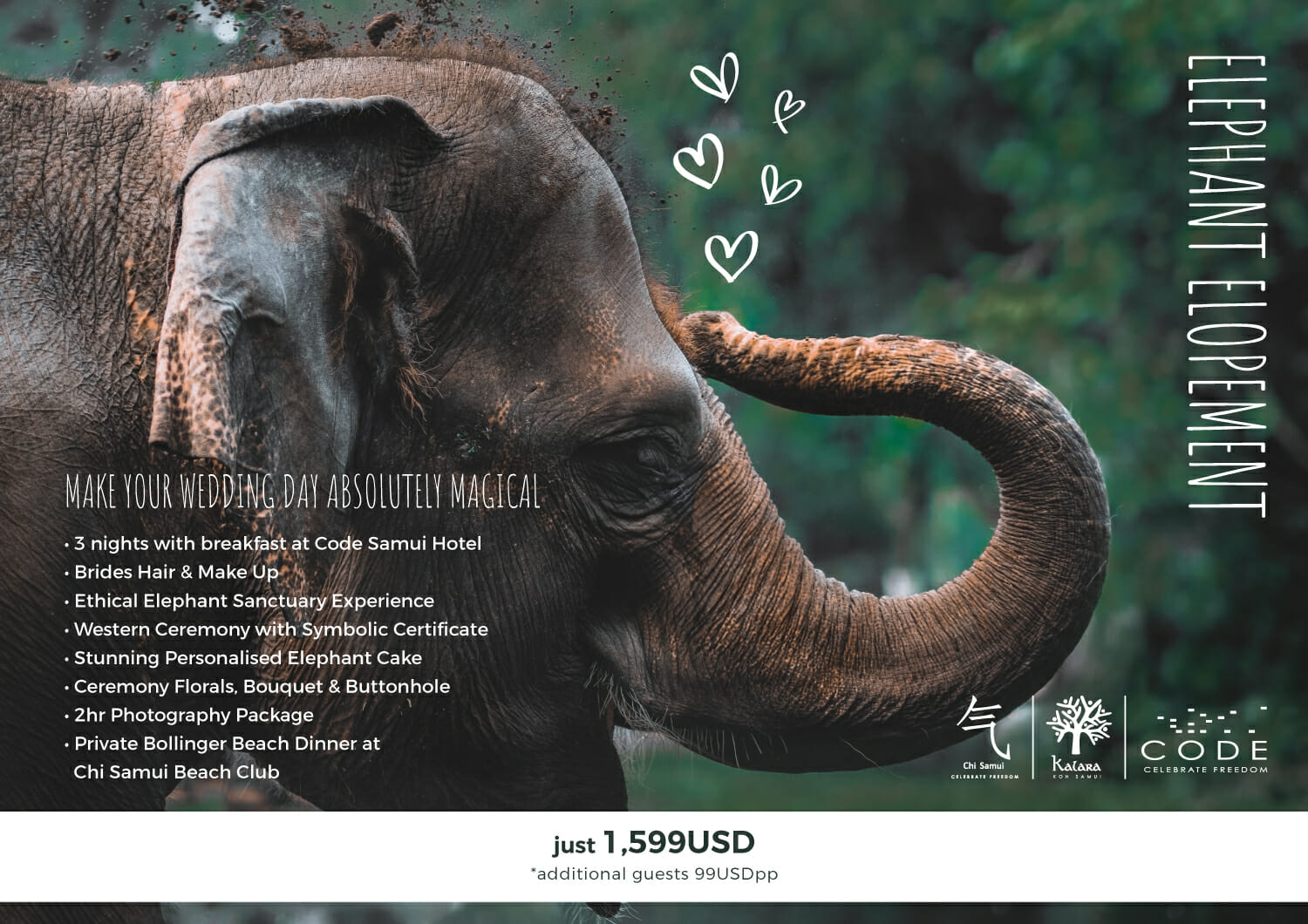 ELEPHANT ELOPEMENT
Let us host your magical wedding day & amazing Elephant experience like no other!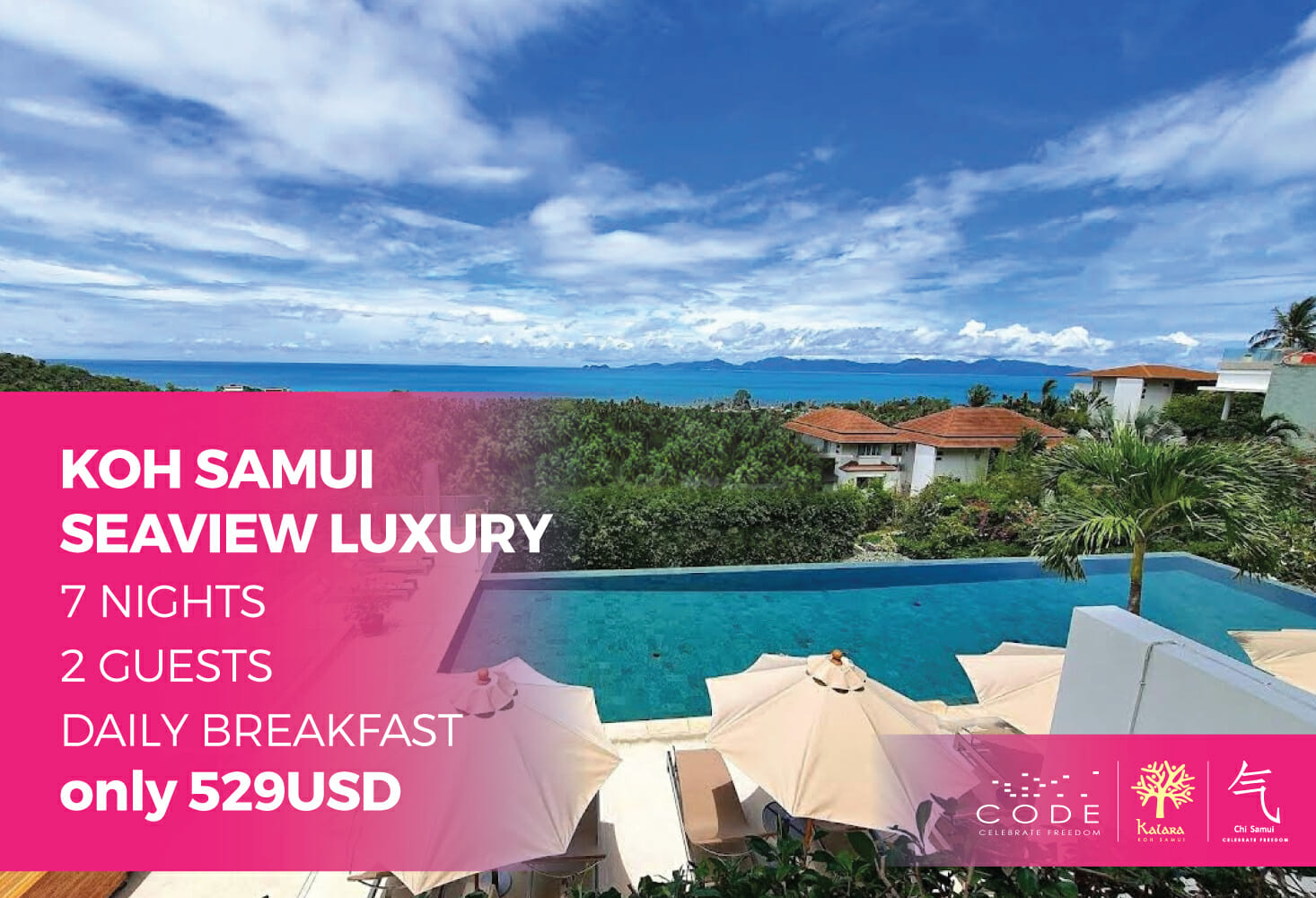 KOH SAMUI SEAVIEW STAY
Stay with us & enjoy
Deluxe Seaview Suite
2 Guests
Welcome Cocktail
Delicious Daily Breakfast
50% Discount Ethical Elephant Kingdom Tour & Access to Chi Samui Beach Club!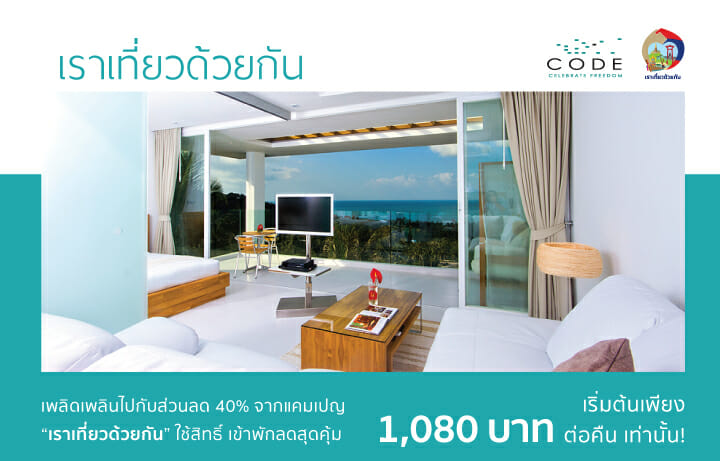 โอกาสดีๆแบบนี้ห้ามพลาด ด้วยราคาสุดพิเศษจากแคมเปญ "เราเที่ยวด้วยกัน" ลดค่าห้องถึง 𝟰𝟬% จากราคาปกติ!
𝟭 กรกฎาคม – 23 ตุลาคม 𝟮𝟱𝟲𝟱!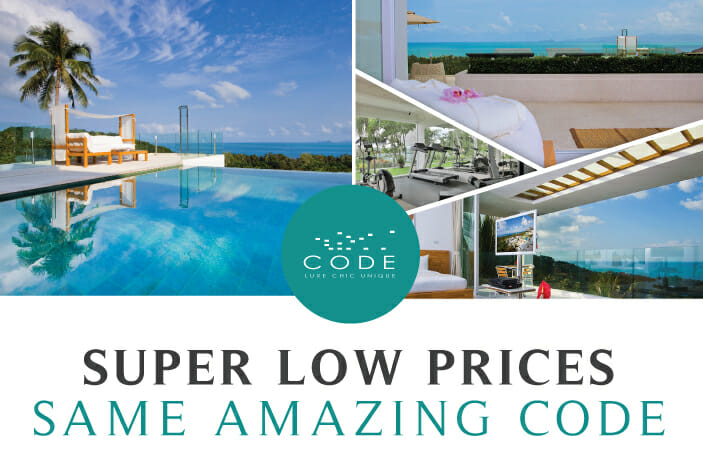 ENJOY INCREDIBLE NIGHTLY & MONTHLY SPECIALS!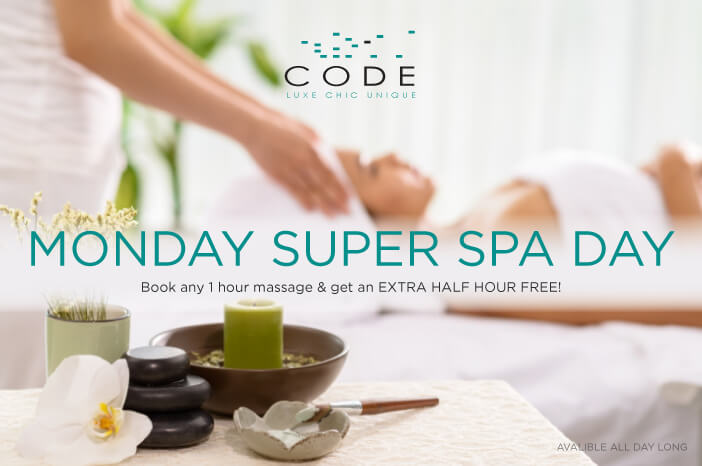 MONDAY SUPER DAY SPA
Pamper yourself every Monday & enjoy an extra half hour on us!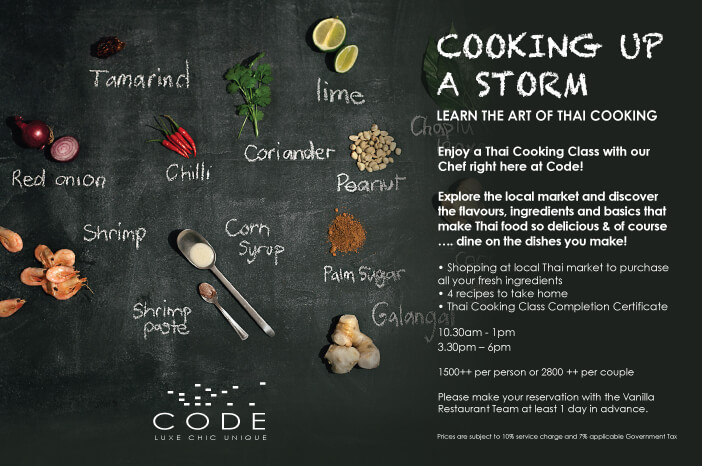 LEARN THE ART OF THAI COOKING
Discover the wonder of Thai Cooking with our Chef and make all your favourite dishes!
55/13 MOO 6, BANG POR SOI 4, MAENAM, KOH SAMUI, SURAT THANI, THAILAND 84330
EMAIL: RSVN@SAMUICODE.COM TEL: +66 (0) 622 450 494 FAX:+66 (0) 77 602 123
CHECK OUT OUR OTHER PROPERTIES
© 2018. ALL RIGHTS RESERVED. KALARA CODE Co., Ltd
© 2018. ALL RIGHTS RESERVED. KALARA CODE Co., Ltd